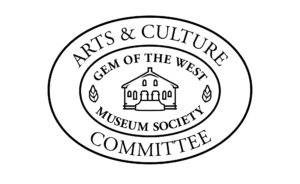 Established in 2004, the Scotiabank Art Gallery hosts a permanent collection of works by over 50 artists from Coaldale and the surrounding area, as well as a collection of published works by local authors. The gallery also showcases artwork on loan from artists or their families. It is curated by the Gem of the West Arts and Culture Committee.
The Scotiabank Art Gallery is open during museum hours of operation for the summer season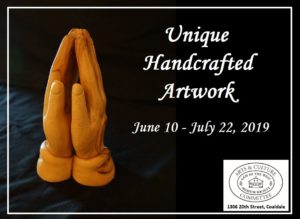 Please click on the image for full-size version
Our current exhibit features sculptures, carvings, and other handcrafted works by local artists, on display from June 10th until July 22nd!