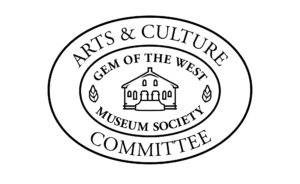 Established in 2004, the Scotiabank Art Gallery hosts a permanent collection of works by over 50 artists from Coaldale and the surrounding area, as well as a collection of published works by local authors. The gallery also showcases artwork on loan from artists or their families. It is curated by the Gem of the West Arts and Culture Committee.
The Scotiabank Art Gallery is open Thursdays and Fridays from 1pm to 3pm

"A Dusting of Winter"  features works from the gallery's permanent collection of local artists, celebrating snowy landscapes and cozy mountain cabins.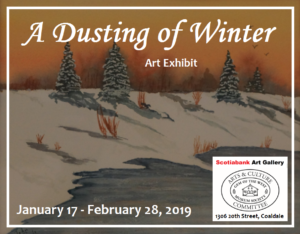 Please click on the image for full-size version

Information on upcoming exhibits will be posted soon…